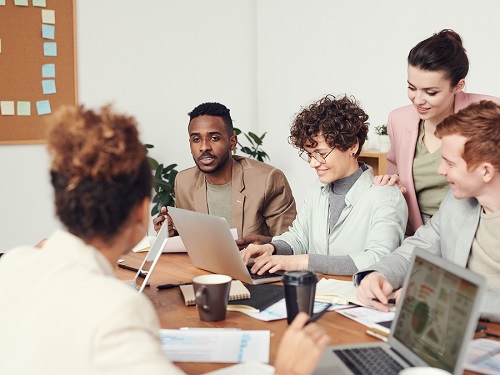 Enhance IT is proud to offer comprehensive IT services to companies located in County Armagh. Our experienced team of technicians is dedicated to delivering efficient and effective solutions that address the ever-evolving needs of your business. We can handle hardware upgrades, software installations, and network management, among other services, to keep your technology running smoothly, allowing you to concentrate on growing your business.
We offer a wide range of managed IT services that can help companies in County Armagh stay ahead of the competition. Our team proactively monitors and maintains your IT systems to prevent downtime and guarantee optimal performance. With our managed IT services, you can have peace of mind knowing that your technology is in capable hands and that your business is safeguarded.
At Enhance IT, we prioritize cybersecurity and understand the significance of safeguarding your company's crucial data and information. Our team offers extensive cybersecurity solutions to help protect your business in County Armagh from potential threats. We provide services such as firewall installations and employee training to keep you fully covered.
We are delighted to provide our services to companies in County Armagh. We comprehend the specific demands and challenges that businesses in the area face and strive to provide tailor-made solutions that cater to their individual requirements. Our objective is to boost the technological capabilities of companies in County Armagh and support their growth and prosperity.
Our IT Services County Tyrone
Our dedicated team of IT specialists are based in County Tyrone and are readily available to support businesses in across the Londonderry region. We understand that every business has unique IT needs. Our IT services are flexible and designed to meet your specific requirements, whether you require full managed IT support or just a little extra technical expertise.
At Enhance IT County Tyrone, we use industry-leading systems and tools to provide the best customer experience possible. Our suite of IT Service Management (ITSM), Remote Monitoring and Management (RMM), and support tools are best-in-class.
Our team is fully certified and experienced, ensuring you receive the best solutions and support. All our specialists are trained and have years of experience in the industry. Choose Enhance IT for services in Northern Ireland.
Enhance IT County Armagh
i2 CIDO Innovation Centre
73 Charlestown Road
Portadown, Craigavon
County Armagh
BT63 5PP
Previous IT & Cyber Security Customers


Enhance have proved invaluable to our firm. David and the team have been extremely supportive and guided us through our IT journey. They are always available for advice and their backup support is unrivalled.

R T J Ross & Co

Enhance have handled all our IT needs since 2013; a period during which we have improved significantly our systems.They are reliable; dealing efficiently with all issues as they have arisen.

Leadon Timberframe

Very good at giving solid advice. When we went through a restructuring and with the issue of how we should handle the management of information, their help was particularly good. Confident in dealing with any of the excellent team; not just David and Robert. Have been provided with an enhanced service ; it's not just about IT services.

Rural Support

Enhance provide a very efficient and reliable service. They have extensive knowledge in their field of delivery. We are especially pleased that they are often willing to help with advice and guidance on matters that are not strictly within their IT remit..

R&M Greenkeeper

Enhance Systems have been our IT partners for over 15 years and have helped our company come through various changes and challenges down through the years. We would recommend Enhance Systems to any company large or small.

Lagan Engineering Limited

We had major issues with calendars and emails not syncing across different devices for the whole team and Enhance Systems helped us migrate from RackSpace to MS 365. They spoke to each team member individually and their patience and understanding of the teams different abilities were awesome! They were worth every penny! We also moved our MS licenses across to Enhance and they are saving us money every month.

Spatialest

Enhance have always exceeded the strict interpretation of the Service Level Agreement we have with them. Nothing is ever a "bother" with them and they will always come back to us, checking that things are working effectively for our business.

Advanced Electronic Solutions

Enhance have provided us with excellent customer service and have always found a solution to any IT issue. They were particularly helpful at a time when we changed service provider and they came in, removed and replaced the server and worked effectively with the new provider.

Ambar Systems Ltd

We have found Enhance Systems to be very reliable and efficient when it comes to resolving any technical issues our business is faced with.

Grove Mechanical Services Ltd
Latest IT & Microsoft News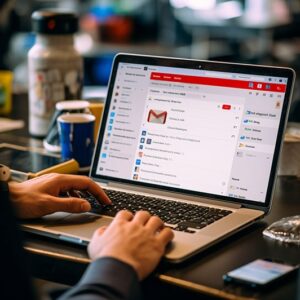 Google has announced that it is embedding its 'Bard' chatbot into its apps and services
Read More »